Online Small Group Bible Study for Women via Zoom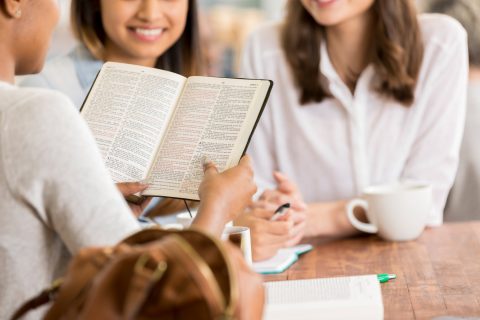 Zoom Women's Bible Study
Journey of Joy...Healthy Emotions & Holy Hearts, by Carla Gober
I'm excited to invite you to join our Zoom Women's Bible study group titled, "Journey of Joy…Healthy Emotions & Holy Hearts" by Carla Gober, Thursday evenings, from 6:00 – 7:30 PM, beginning Thursday evening, January 7.
We hope you will join us as Carla's insights show how the Bible holds answers to the issues that perplex 21st Century women. Discover the difference between joy and happiness, and how you can experience joy even during life's darkest moments. Uncover new ways to study Scripture and most importantly, revel in the Lord's blessing on your own personal Journey of Joy.
To register contact Sue at scarlson@ks-ne.org.
To obtain your participant's study guide call Peggy Glass at the Adventist Book Center at 402-488-3395.

A 5-Session Study from Priscilla Shirer
One of the greatest challenges among women in our culture is taking time to cease from all the activities and just breathe. We are in bondage to busyness. We constantly strive to complete the limitless to-do lists that hinder us from experiencing all that God has for us. By neglecting time for tranquility, serenity, and repose, we limit our Christlikeness and miss out on some of God's greatest gifts. In the Old Testament, Sabbath was given to the Israelites as a gift, and it is still a gift to us today. If you are weary, worn out, and exhausted, then the concept of Sabbath will change your life.
Session Titles
Session 1 - The Freedom of Sabbath (35:40)
Session 2 - Stops Along the Sabbath Journey (22:20)
Session 3 - Double-Portion Friday (32:57)
Session 4 - Coming Into Focus (35:18)
Session 5 - Sabbath Margin (15:34)
---
Gideon: Women's Bible Study Group
Let's get together for some more fun, faith & fellowship!
So, if you've ever struggled with insecurity or had trouble accepting your limitations, this study will help you see how God can use your weakness to unlock His strength. Yes, Gideon can attest - weakness is a gift. Join us for a Bible study that will open your eyes to a brand new perspective on yourself, your God, and ...GIDEON.
Every Tuesday morning, July 21-September 1, from 8:30-10:00 am we'll get together via Zoom to visit, pray and enjoy watching and discussing this video presentation on Gideon. We'd love to have you join us!
To register or if you have questions contact Sue at scarlson@ks-ne.org. 
Gideon...Your weakness, God's STRENGTH. Hope to see you soon!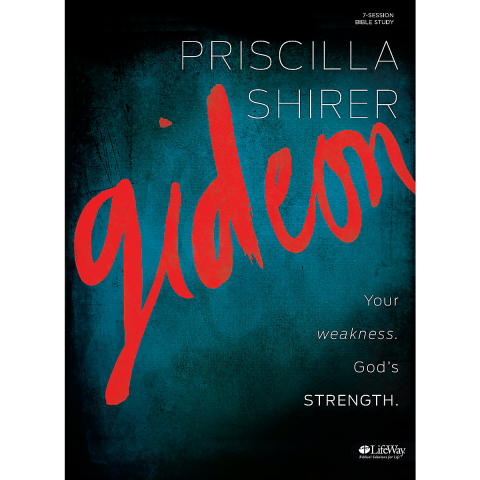 ---
Let's get together for fun & fellowship!
ONE IN A MILLION...  journey to your promised land
by Priscilla Shirer
Every week millions of believers fill the pews of the church and hear about the greatness and power of God. They are told that they can experience it, yet few ever do. If you hunger to experience His power, hear His voice, and live in the abundance promised to you, then this book is for you. 
Are you looking for fun, fellowship, and connection with a spiritual component? Then you've come to the right place! We'll be meeting online from 9:00 - 10:30 am the following Tuesday mornings: May 5, 12, 19, 26 and June 2, 9, 16, and 23.
In order for you to be ready for our first session you'll want to order your ONE IN A MILLION book from Peggy Glass at the Adventist Book Center. Email Peggy at pkglass@ks-ne.org or call: 402 488 3395.  We'll be using them as we watch the video. You'll use it each day as you reflect on your own journey and what we watched via Zoom. The following week, when we meet again we'll share some highlights of things we learned and then once again, watch the video presentation together. I think it will be a great time of fellowship! There are only 7 sessions so you will want to try and be part of each one! Otherwise we will MISS YOU! 
Want to join our group? Contact Sue at scarlson@ks-ne.org.