When: 
September 16-18, 2022
Where:
Broken Arrow Ranch
Clothing:
NO class A uniforms - let's relax!
Cost:
Ages 6 to Adult $40.00
Ages 5 & under $0
What is included?
Lodging - bring your own bedding

5 Meals
• Friday: Supper
• Sabbath: Breakfast, Lunch, Supper
• Sunday: Breakfast 
---
Ministry Topics to be Covered:
Youth Ministry Management System (YMMS)
Leaders Guide to TLT
Basic Staff Training
Adventurer Training
---
Registration:
Keynote Speaker: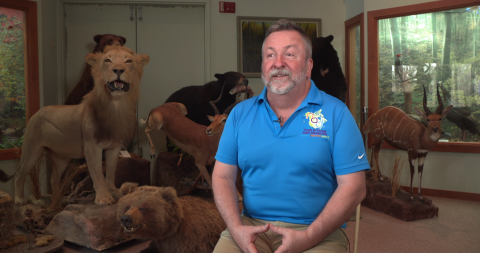 NAD Pathfinder Ministry Coordinator
Director at Mt. Aetna Retreat Center
Who is Glen Milam?
Glen Milam is the first lay Pathfinder Coordinator for the North American Division and chairperson of the Pathfinder Ministries Resource and Leadership Development Focus Group. Glen is the primary developer of the new Adventist Youth Ministries Training Curriculum (AYMT). He presents at about a dozen leadership events a year. He and his wife Darlene are the original authors of the Teen Leadership Training (TLT) program and the producers of the NAD drill video. They have served as local Adventurer Directors and Conference Executive Adventurer Coordinators. At their local church of Willow Brook in Boonsboro, MD, they serve as local Pathfinder club directors and Sabbath School leaders. In their spare time, they have planned and led over two dozen week long study tours for middle schoolers and summer study tours for teachers. 
 
---

Schedule & Seminar
Friday
6:00 - 6:30: Supper
6:45 - 7:45: General Session - Glenn Milam
7:45 - 9:00: Mentor to Mentor Conversation
Sabbath
 8:00 -  8:45: Breakfast
 9:00 - 10:15: Session 1
10:30 - 12:00: General Session
12:00 - 12:45: Lunch
12:45 -  1:30: Enjoy A Sabbath Rest or Walk
 1:45 -  3:00: Session 2
 3:15 -  4:30: Session 3
 4:45 -  5:30: Dinner
 5:45 -  7:00: Session 4
 7:15 -  8:30: Session 5
 8:30 -  9:30: Last Course - Sundae Celebration
Sunday
8:00 -  8:45: Breakfast
9:00 - 10:00: Closing General Session
 10:00 Class A Shirt: Cleanup and Leave